Laughing Skull Signet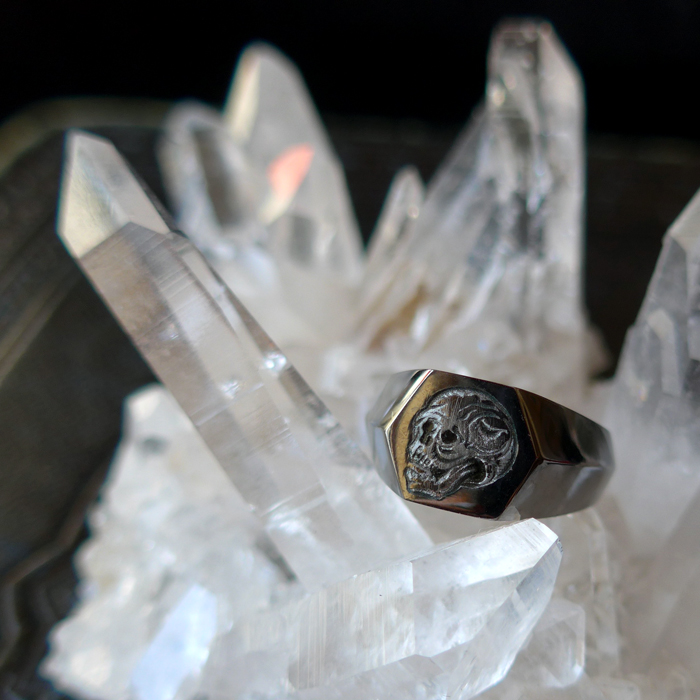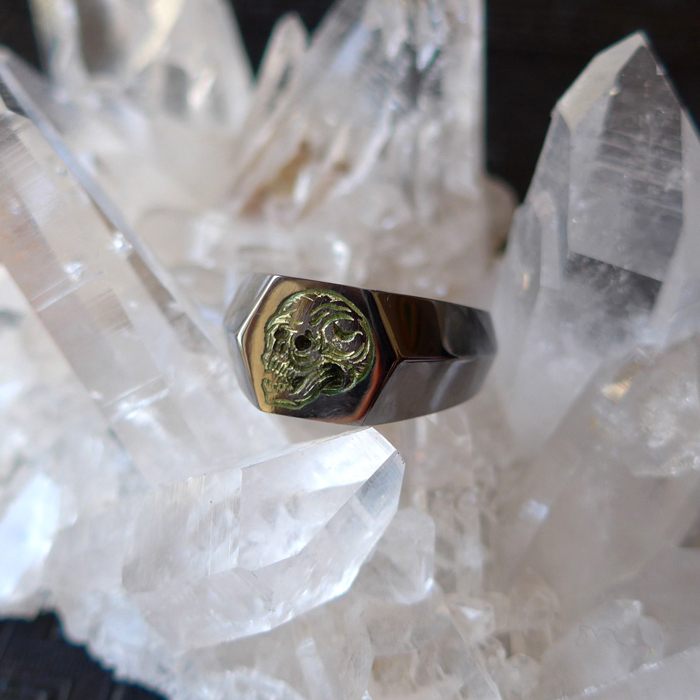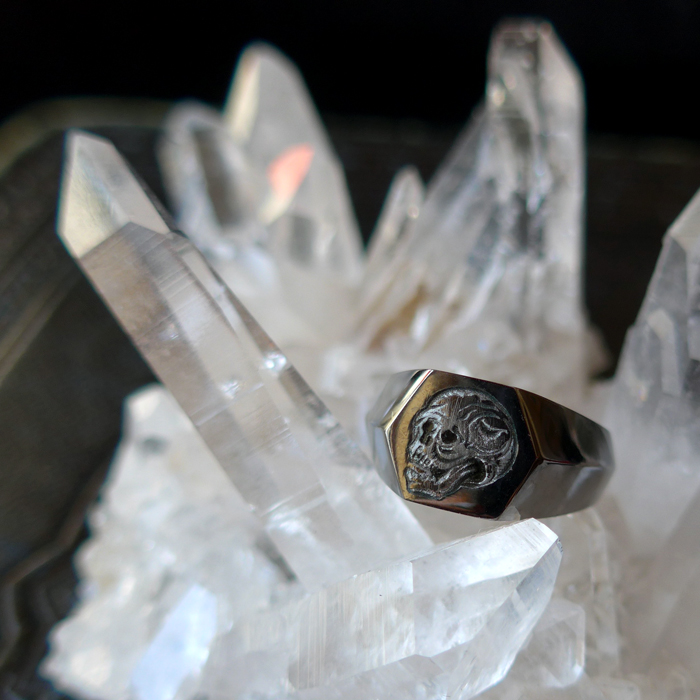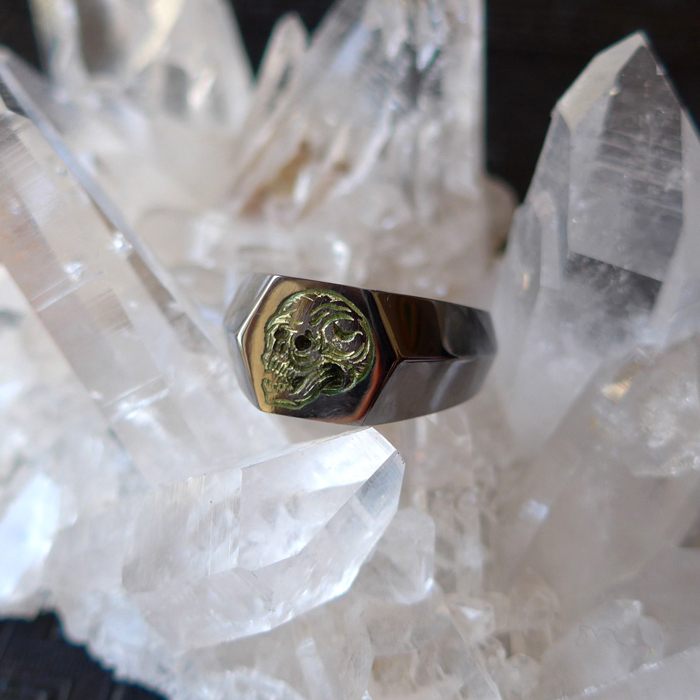 Laughing Skull Signet
Black mirrored finish on two options of metal, 20k yellow gold and 18k grey gold. This ring will change to reflect it's wearer as time goes on. This dark finish is meant to wear down and show the under metal. The yellow gold will give a warmer undertone and the grey gold will stay a cool tone. We love how this ring reflects the personality of the owner and becomes more and more unique the more you wear it.
The fantastic laughing skull artwork was created by legendary tattoo artist Thomas Hooper. Each skull is laid with grey glass enamel.
This bold design is great for men and women alike. Size 6.
Not your size? Please email us at info@thesacredorder.net to discuss a custom order and timing.